Drug Free World Australia
Find out the Truth About Drugs
There is a lot of talk about drugs in the world; on the streets, at school, on the Internet and TV. Some of it is true, some not.
Much of what you hear about drugs actually comes from those selling them. Reformed drug dealers have confessed they would have said anything to get others to buy drugs.
Don't be fooled. You need facts to avoid becoming hooked on drugs and to help your friends stay off them.
Sooner or later—if it hasn't already happened—you, or someone close to you, will be offered drugs. The decision of whether or not to use them could drastically affect your life. Any addict will tell you they never expected a drug to take control of their life or maybe that they started with "just pot" and that it was "just something to do" with their friends. They thought they could handle it and when they found out they couldn't, it was too late.
You have a right to know the FACTS about drugs—not opinions, hype or scare tactics. So how do you tell fact from fiction? That is why we have created this website—for you.
Have a question?
Call us on 02-9283-7456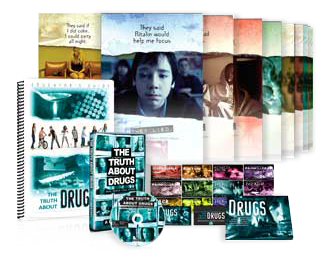 Drug Free Ambassadors - Drug Free World

Drug Free Ambassadors have been in existence since 1993 with the purpose to educate youth on drugs. We are a charitable organisation under the Department of Social Services' Harm Prevention Register. In 2007 we partnered up with the Foundation for a Drug-Free World which is based in Los Angeles. They run the largest drug education network in the world and have many great resources in over 16 languages both online and in booklets and DVDs. We provide factual, relevant information that empowers youth and adults with the truth about drugs so they can make informed decisions and live drug-free. We work with youth, parents, educators, and volunteers – anyone interested in assisting others to live drug-free lives.
No one likes to be lectured about what he or she can or cannot do. But getting real facts is a smart choice. Listening to the personal experiences of others who have used different kinds of drugs and what they went through can provide a much fuller understanding about a drug – far beyond just a list of negative side effects. All drugs are attractive because of the sensations they create when they are taken and people take them for many reasons. But with every positive comes a negative either short or long term, so finding out about this is essential to making choices. People who encourage others to take drugs or profit in any way are not reliable sources of information about drugs.
If you know someone you are worried about who may be drinking harmfully or taking drugs, then the Truth About Drugs information is really easy to share with your friends and it gets you over the barrier of what to say to help them. You can do something to help yourself and your friends. Check-out our booklets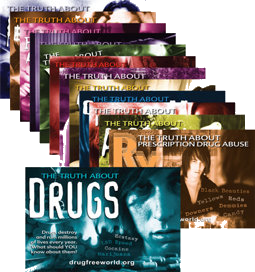 Drug Education for Teachers and Educators
As an educator, you want to help youth stay clear of drugs and you know you need to reach them before the dealers do. While time and resources for effective drug education are sometimes lacking, and the materials used are often outdated, not to mention that they don't factually speak to the kids, we can help.
This Truth About Drugs Education Package fills the growing demand for practical tools to help you and other teachers, instructors or directors communicate the truth about drugs swiftly and effectively. It provides lessons, assignments and classroom activities that elicit student participation and captures and retains young people's attention. Students willingly read view and, most importantly, use the information to make the right choices about drug use. Learn More